By: James Ferraro
---
This week marks the first anniversary since the Covid-19 Pandemic mandated remote teaching at UCSB. Because for many of us, studying during the pandemic has been difficult, we asked three professors how they altered their teaching practices to improve their students' educational experience and if they had any advice for us as we head into the spring quarter.
When we asked Professor Giuliana Perrone, a legal historian of the Reconstruction Era, she explained that prerecorded lectures have allowed students with busy schedules to take her classes. To simulate in-person learning, Professor Perone also records her lectures in a single take to give students "a very natural presentation."
Her cats, Biscuit and Gravy, also regularly attend her classes. In fact, she told us, they have "ended up being something that bridges the distance between me and the students." So much so that students have send her pictures of their pets (which she naturally loves)!
Professor Ya Zuo, a pre-Modern Chinese epistemology and empiric historian, has aworked hard to keep her students engaged. She noted: "At this moment, the most serious challenge is prolonged social isolation and its impact on the communal psyche, a burden particularly hard for college students to carry."
To address this, she has strived to "create an environment where students feel comfortable speaking up, sharing opinions, and connecting with friends and classmates through productive academic discussions." One of the most exciting aspects of her time remoted teaching has been the class debates that she has facilitated over zoom. "Despite the physical isolation we are going through," Professor Zuo explained, "I aim to create a sense of community in my classes."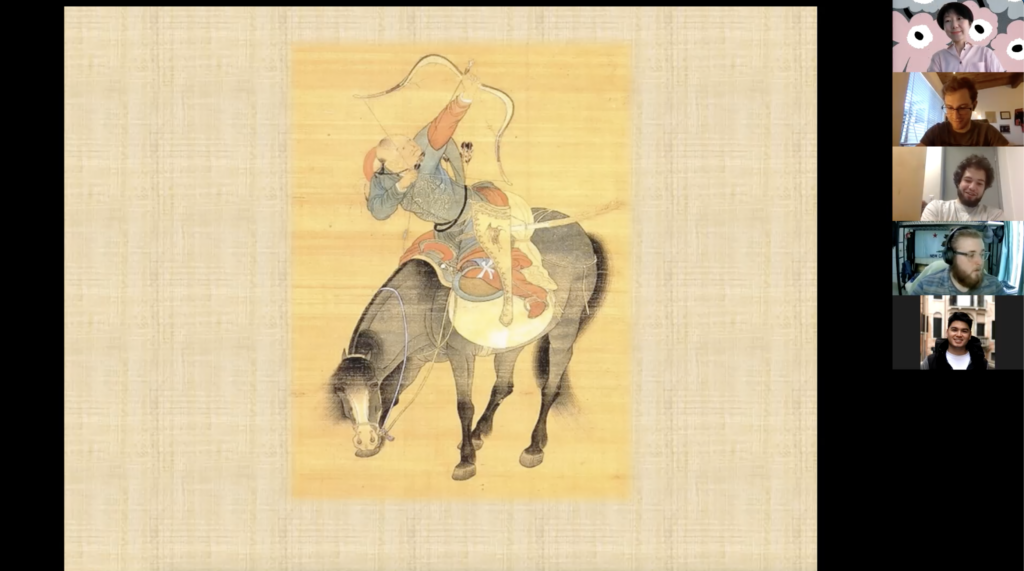 Professors Zuo and Perrone agree that maintaining a schedule (as much as possible) is important. They suggested dividing your work time into manageable segments, taking five-minute breaks every half an hour, and going on many, many walks! "Routine is your friend when regular structures of daily life are missing," Professor Perrone noted.
We also asked the Associate Dean of Undergraduate Education, Linda Adler-Kassner, about her pandemic teaching practices. She noted that "it's perfectly normal to feel disconnected — we are — but that this won't last forever. Faculty *also* feel disconnected. And miss seeing students, too!"
She urged us to strive to keep in touch and stay connected as we embark upon the spring quarter. As Dean Adler-Kassner explained, this is important for students themselves but also between students and the faculty. "Remember that we are all in this together, that everyone's experiences of the pandemic are different, and be sympathetic and patient."
So, as we ready ourselves to log-in to classes once more, coronavirus case numbers are decreasing, and vaccination rates are increasing. And we ought to remember Professor Zuo's upbeat note: "The pandemic will be over, soon. And we all look forward to seeing everyone in person on our beautiful campus!"